Marist International Solidarity Foundation
FMSI – ONLUS was established with a specific purpose: To make the world a better place for children and young people.
We believe and act to realize a better world for children; a world where children are welcomed citizens, a world where children are recognized as active members in their communities and society.
We promote children's rights and dignity, empowering them and their communities through practicing justice, no violence, solidarity and education.
Solidarity, fraternity, social justice, fair treatment of boys and girls, respect for diversity and human dignity are our values.
Established in October 2007, the Foundation, inspired by the charism of Saint Marcellin Champagnat and promoted by the Congregation of the Marist Brothers of the Schools, operates in the world for the rights of children and adolescents with the objective of guaranteeing them better conditions of life, health and safety.
The guiding principle in the operation of FMSI is education as an effective tool to promote the rights of young people and enable them to become agents in the social transformation of their communities.
The Marist International Solidarity Foundation believes a world where childhood is respected and guaranteed, free of violence and fear is possible.
Il principio guida attraverso cui opera FMSI è la promozione dell'educazione come strumento efficace per proteggere e rispettare i diritti dei giovani, e ridare loro protagonismo rendendoli agenti attivi della trasformazione sociale delle loro comunità. Un mondo dove l'infanzia sia rispettata e garantita, libera da violenza e paura.
Secondo la Fondazione Marista per la Solidarietà Internazionale, questo è un mondo possibile.
2005 –The first Marist Brother is appointed to work for the Rights of the Child
2006 – Collaboration agreement with Franciscans International
2007 – Birth of FMSI
2008 – FMSI joins the Bureau International Catholique de l'Enfance (BICE)
2009 – Establishment of BICE think tank in Chile
2010 – Incorporation into networks – Child Rights Connect and Centre Catholique International de Genève (CCIG)
2011 – Obtaining of ECOSOC advisory status
2012 – Creation of Observatory "Niñez y Adolescencia" in Chile
2013 – Birth of FMSI Cono Sur
2014 – FMSI joins the Movimiento Mundial por la Infancia –Latinoamérica y Caribe (MMI-LAC) FMSI joins the CCIG Board of Directors
2015 – Establishment of BICE think tank in Brazil
2016 – Collaboration agreement with the Instituto Interamericano del Niño (Organization of American States)
2017 – Collaboration agreement with the Gregorian University of Rome. FMSI joins the BICE Board of Directors
2009 – Establishment of BICE think tank in Chile
2012 – Establishment of Child and adolescent observatory in Chile, Peru UPR Report
2013 – Degree in Rights of the Child – University Marcelin Champagnat in Lima. Formation in Rights of the Child, Gesta Foundation Chile. Creation of FMSI Office Cono Sur
2014 – Bolivia and Chile UPR Report. Incorporation to MMI-LAC network
2015 – Establishment of BICE think tank in Brazil. Chile alternative report to the Committee for Rights of the Child
2016 – Paraguay UPR Report
2017 – Argentina UPR Report. Establishment of BICE think tank in Argentina
In 2013, the office of FMSI Cono Sur was established. Its main objectives are:
Coordinating strategies to strengthen the FMSI presence in the region, taking advantage of its access to financing and its presence at the UN.
Coordinating the political and social impact activity based on the information gathered on children.
The office of FMSI Cono Sur works in collaboration with the Inter-American Network of Marist Solidarity which brings together initiatives carried out in 21 countries, from Canada to Argentina.
Board of Directors
Jimena Djauara Grignani (Brazil),
Vice-President
Allen Sherry, FMS (Australia)
Libardo Garzón, FMS (Colombia)
Gianfranco Cattai (Italy)
Inmaculada Maillo (Spain)
President
Bro. Libardo Garzón
Director General
Marzia Ventimiglia
Administration
Sara Panciroli
FMSI Cono Sur
Analía Ruggeri
Coordinator
Fundraising and Projects Unit
Federica De Benedittis
Coordinator
Angela Petenzi
Project Officer
Francesco Mastrorosa
Project Support Service
Child Rights Unit
Álvaro Sepúlveda, FMS
Coordinator
Richard Carey, FMS
Child Rights Officer
Sara Panciroli
Child Rights Assistant
Bylaws and Annual Reports
If you are interested in a volunteer experience with us, send a short presentation letter specifying your areas of interest, your availability and any other useful information (whether a part time volunteer, available or interested in travelling, etc.) to:
fmsi@fmsi-onlus.org
Please enclose your curriculum vitae.
If you are interested in an internship experience with FMSI, write to us and together we will determine the best way to proceed.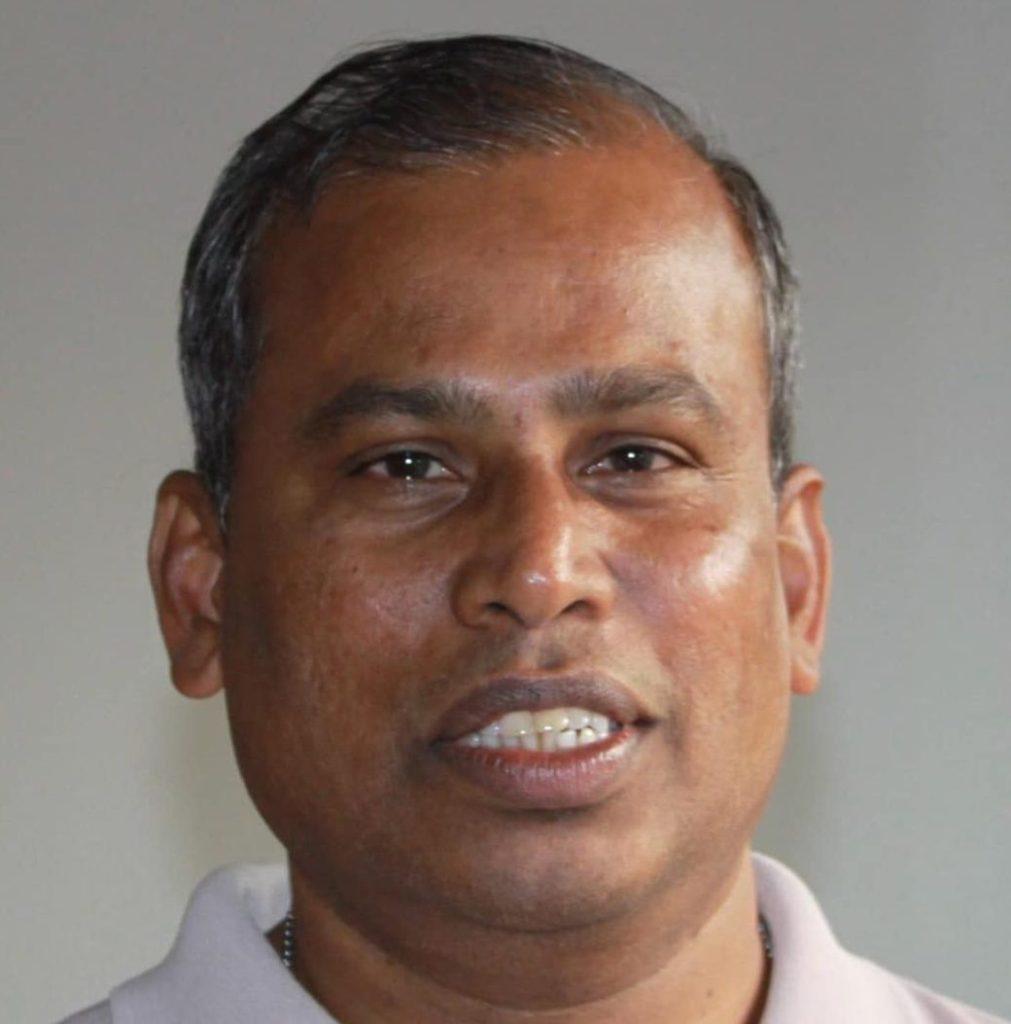 I'm honored to be part of our FMSI, Marist International Solidarity Foundation (Non-Profit) team, and pleased to provide this presentation to mark the 10th anniversary of the Foundation's establishment. The following pages will guide you with highlights of what our efforts have been able to accomplish in the areas of Children's' Rights, Solidarity Projects and Networking with other Organizations.
As a juridical body recognized by the United Nation member state of Italy and having earned accreditation for Special Consultative Status in its Economic and Social Council (ECOSOC) – our FMSI Foundation is certified to participate within the framework of the UN. Thus, we are able to join coalitions and campaign together with like-minded NGOs and Foundations, take part in working groups for Children's Rights, and offer these groups our Marist experience and expertise based on our two hundred years of working with children internationally and advocating for their rights.
In light of this international recognition in exercising our role as advocates for Children's Rights, we have been greatly blessed over the last 10 years to make significant progress in achieving the purpose and goals of our Marist mission. We have made substantial contributions to bettering the lives and living conditions of young people throughout the world, especially those who are poor and most in need of assistance.
Having taken steps to re-structure and strengthen the Foundation, we now have a professional team serving as its Board members and a highly-qualified staff to propel our vision and mission forward. I am proud to say that the Foundation has been steadily growing in its ability to take on the challenges young people are facing in today's world.
On behalf of the team, I would like to express our gratitude and appreciation to each and every one of you who have been supporting our work to achieve the purpose and goals of the Foundation. A special word of thanks to our present staff members, who day after day strive to achieve its goals.
Let us pray to Jesus, Mary and St. Marcellin for their ongoing blessings on the Foundation and its members in the years ahead!
Yours sincerely,
Michael De Waas fms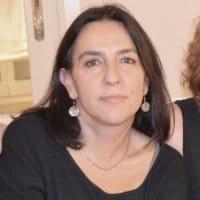 "Grown-ups never understand anything by themselves, and it is tiresome for children to be always and forever explaining things to them" wrote de Saint-Exupéry, as he began the first chapter of his masterpiece. Every adult should be educated by the children's perspective, the North Star in every action. "Let yourself be guided by the child you once were" said Saramago, because only then will you find the right way. The children are the custodians of an idea of a better society; one that is inclusive, in solidarity and non-violent. That is why we chose a little girl (our imaginary Pachita, the symbol of childhood in the world) to speak of the "first" ten years of operation of FMSI on the occasion of this important anniversary in the Marist universe.
Born in October 2007, the Foundation has been working in the world for the rights of children and adolescents with the objective of guaranteeing them better conditions of life, health and safety and allowing them to grow and develop in the best possible way. We strive to prove that a better world, where childhood is respected, guaranteed and free of violence and fear is really possible.
Today, on the occasion of our anniversary, we are focusing the direction of our next five years based on a new strategy involving the perspective of children. A new beginning that will rely on professional skills to strengthen the internal operation of the Foundation, guarantee high-quality management, increase the flow of funds and communicate more effectively in presenting FMSI's challenges, objectives and finances.
These are important figures: during these ten years, the Marist solidarity action has reached 59 countries around the world, with 256 projects and over 6 million euros. The actions were dedicated to the inclusion, education, social justice, cooperation for development and were all directed at the recognition of children and adolescents as active and capable of deeply changing society and local communities. Out of each euro that is donated to the Foundation, 91 cents go directly to actions that protect and support children and their rights with 9 cents going to the operation of the "machine". Many actions were launched over the last few months: the Haiti project to protect children in a situation of slavery and victims of abuse, the construction of a more solid network among Marist organizations in the world, the New Horizon project aimed at launching a thorough leadership renewal in Marist schools around the world with laity and brothers working together to create a safe and welcoming world for future generations. A huge amount of work that deserves to be valued.
However, experience in the field also tells us that, in some environments, school cannot serve as the "only custodian" of education when children cannot always attend school, be it for external factors or by choice of their parents. That is where our method must be re-evaluated and formal and informal education must go hand in hand with outreach to homes, the streets and wherever else it is necessary. We must be ready to climb mountains, to set different paths of unconventional education and formation methods, or to do anything needed to achieve our goals. It is a long and tiring road we are called to walk together and giving our best as a Marist community of lay people and brothers.
This is the starting point of the new beginning for the Marist Foundation: our children, active subjects in society, are at the center of our action and the future of the world.
Marzia Ventimiglia