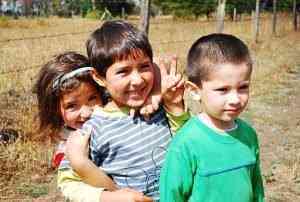 The States of Vanuatu, Uruguay and Chile were examined before the Council of Human Rights of the United Nations, between the 22 and 24 of January. In the three cases, FMSI together with other allied organizations, prepared reports on the situation of children and exercised impact so that their recommendations are taken into account and can be considered by the respective States.
During the month of December, Marist colleagues travelled to Geneva to present their reports to the diplomats and to meet with the permanent missions (Embassies). On several occasions, it was possible to confirm that FMSI was the only ones defending the rights of children.
Finally, the great effort bore fruit. Among the achievements we can mention that 40% of the countries, which made recommendations to Chile, referred to children. The same thing happened with 50% of those, which observed Uruguay and 70% of the countries, which formulated recommendations to Vanuatu.
Several of the themes mentioned are among the priority focus of FMSI, adding to these:
Uruguay: prevention of school abandonment, adolescents deprived of freedom, violence, sexual abuse, human trade and traffic.
Vanuatu: children with disabilities and effects of climatic change.
Chile: violence, children who live in residential institutions and education for children who have special educational needs.
The next step is that the States officially accept these recommendations and, later on , exercise pressure so that they are implemented. This long process is necessary to guarantee to millions of boys and girls the respect of their human rights.
Eager to know more about the mechanisms the UN implemented to defend human rights and how they work? Click here