Welcome to the section dedicated to 5×1000! The 5×1000 is a simple choice, but one of great social value, which does not involve any additional cost: the possibility of allocating part of your Irpef (personal income tax) to a project you feel particularly close to.
What is the 5×1000?
It is a form of donation that the Italian State allows you to make to support various causes, such as social assistance, scientific research, culture, environmental protection, and many other socially useful projects.
Why choose to allocate the 5×1000 to FMSI?
The answer is simple: because together we can make a difference. Thanks to your contribution, we will be able to realize new initiatives, support those in need, promote sustainable development, and carry out fundamental projects for the community.
Thank you for your generosity and for choosing to support FMSI through the 5×1000. Together we can build a better future for all. If you have further questions or would like to know more about how your contribution can make a difference, please do not hesitate to contact us. We will be happy to answer all your questions.
Thank you again for your support!
Enter our tax ID 97484360587 on your tax return. It only takes one signature to donate to FMSI and contribute to our projects for the benefit of children. All donations in favour of FMSI are tax deductible in Italy.
HOW WILL THE FUNDS RAISED THROUGH 5×1000 BE USED?
The income generated through 5×1000 will be used to promote projects that we regularly receive and are waiting to be funded:
Initiatives to promote the right to education in places where many children are excluded;
Recovery of children at risk and in conflict with law;
Teacher training;
Support for the primary needs of the weakest sectors of the population;
Training programmes on children's rights and concrete initiatives for their promotion;
Since 2007, FMSI has so far collaborated in the realisation of more than 400 projects in the field of education and defence/promotion of children's rights. Its task is, in fact, to support those working on the front line in the countries of Africa, Latin America, Asia, Eastern Europe and Oceania to welcome, educate and offer professional training to many young people who would probably be excluded. In addition, FMSI is involved in advocacy work at the United Nations, developing reports on the conditions of children in the 80 countries where the Marist Brothers are present.
If you wish to receive a donation certificate (to enjoy the tax benefits), please remember to indicate in the description of the deposit your full name, your postal and e-mail address.
THANK YOU ON BEHALF OF THOSE WHO WILL BENEFIT FROM YOUR GESTURE.
HOW WE USED THE 5X1000?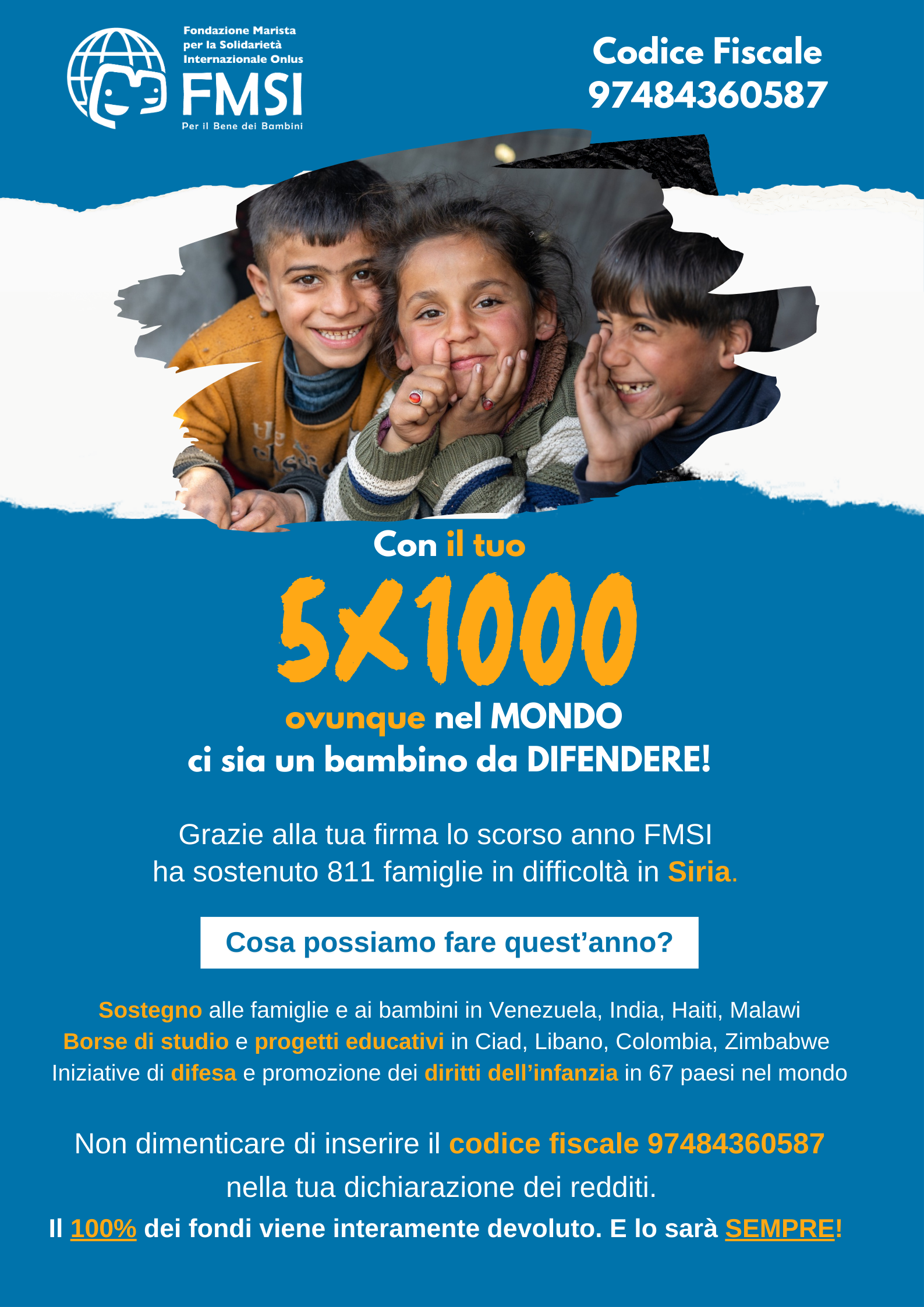 In Bitetto, in the pleasant Terra di Bari, flourishing with centuries-old olive trees and artistic treasures, lies the Frantoio Oleario Fazio Antonio. Since 1924, only the best Coratine and Ogliarole olives of the area have been processed here. Harvested by hand and immediately cold-pressed with stone grinders, they yield a fruity oil rich in antioxidants… the ideal protagonist of the Mediterranean diet.
YOU CAN SUPPORT THE MARISTA FOUNDATION FOR INTERNATIONAL SOLIDARITY WITH EXTRA VIRGIN OLIVE OIL PRODUCED BY THE OIL MILL FAZIO ANTONIO S.N.C. BITETTO (BA)
If you are interested, please contact +39 338 5360 289 (also via WhatApp message) or send an email to the following address: fmastrorosa@fms.it. You will be contacted immediately.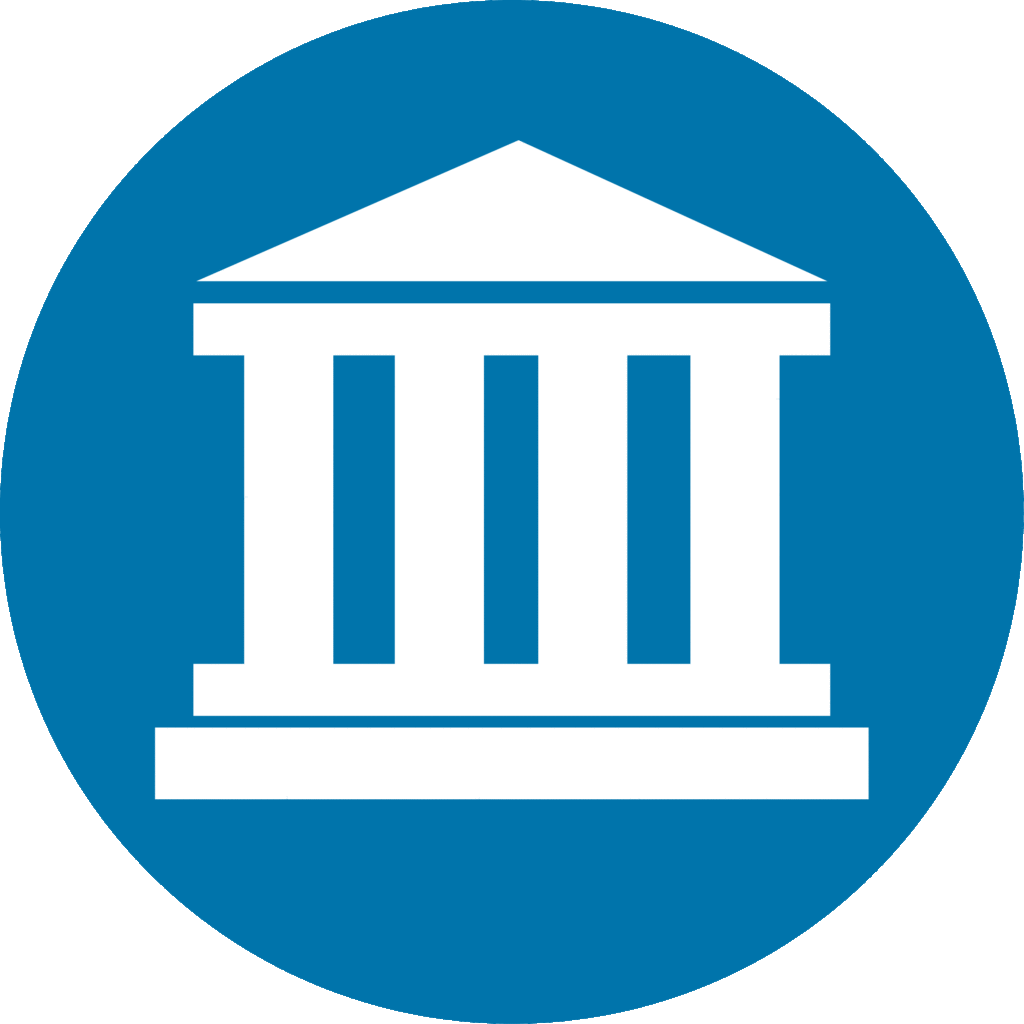 Versamento su c/c bancario intestato a:
Fondazione Marista per la Solidarietà Internazionale Onlus
Banca Etica
BIC/SWIFT: ETICIT22XXX
IBAN: IT81S0501803200000017082033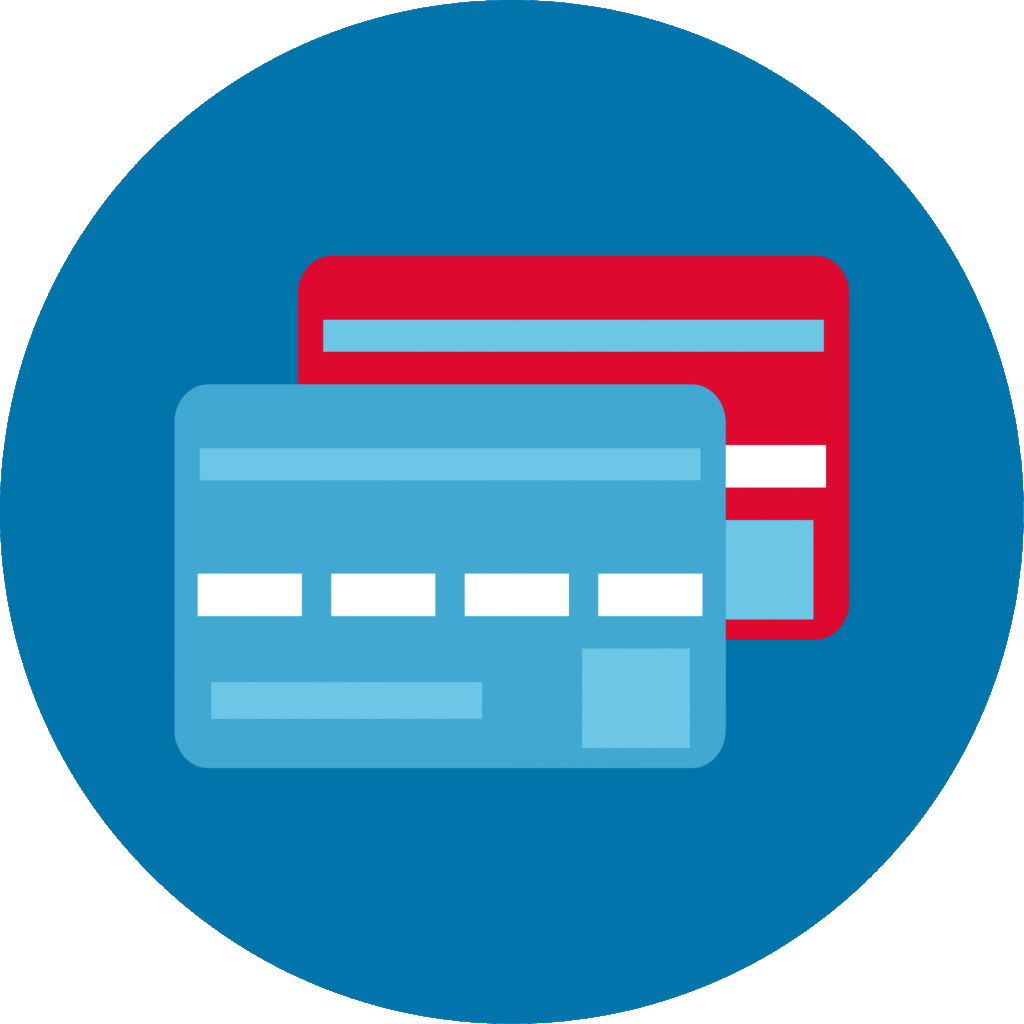 Carta di Credito / Paypal