"The first celebration of January 24 as "International Education Day" is a good opportunity to ask ourselves the key questions:
How can the quality of education be understood in a context of constant change and in the face of the emergence of new demands?
What are the barriers that still exist so that children and adolescents can access the school system in equal conditions?"
 – Alvaro Sepulveda, FMSI Advocacy Officer.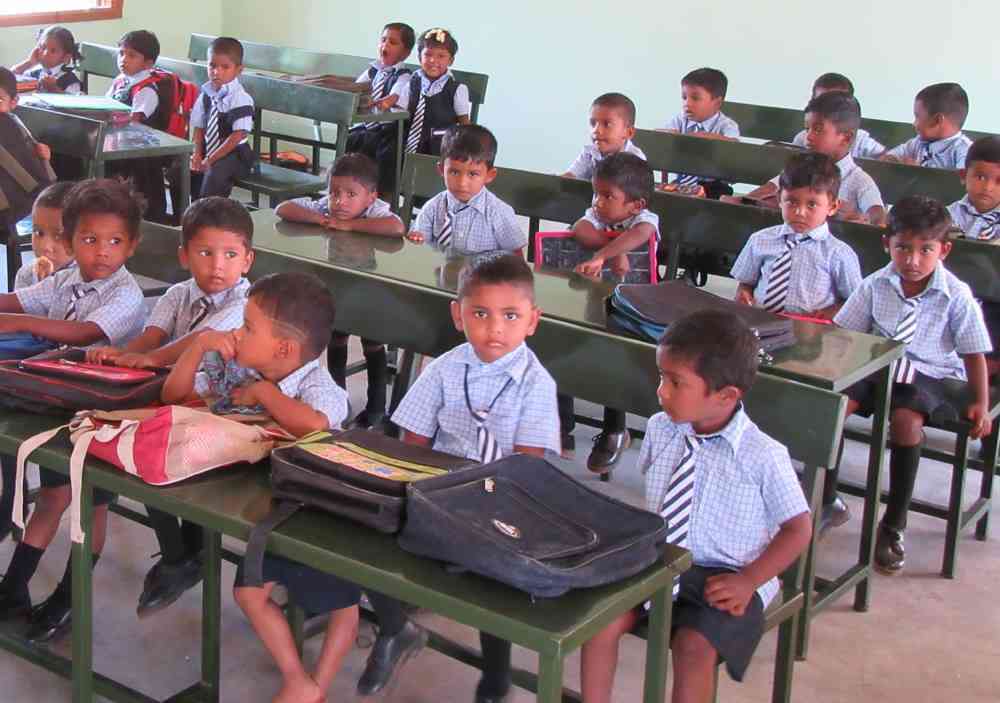 Today marks the first UN International Day of Education, an occasion to celebrate "the role of education for peace and development".
The right to education is an internationally recognized human right rooted in 1948's Universal Declaration of Human Rights (UDHR), backed up by at least other 6 international legally binding documents, but, according to the UN Sustainable Development Goal Report 2018, 617 million children aged 6-11 years old (58% of the total children and adolescents in this age group) are below the minimum standard in reading and mathematics, the very basics of education.
Progresses have been made in the past decades, but the pace is not fast enough to meet the 2030 Sustainable Development Goal number 4 to "ensure inclusive and equitable quality education and promote lifelong learning opportunities for all".
In those 11 years of activity, FMSI have been in contact with hundreds of communities around the world, and here there is a short briefing on what we have seen about "barriers to access".
School fees: despite the UDHR declared the primary school free of charge and invites the States to progressively make also secondary and higher education free for all, it is not uncommon to hear the opposite. States might have left government fees, but there are plenty of other expenses a family has to face when sending their kids to school: books, uniforms, supplies, transportation, just to name a few. Our Brothers in Venezuela told us that the skyrocketing inflation made the prices of school material, from pencils to uniforms, rise to such a point is unaffordable to buy them and so the little economic means their families have to go towards something more "material", such as food, water, medicines.
Another issue is the discrimination towards particular groups of people. It is the case of the Santalis in Talit, India, that have been marginalised for a long period of time. The result is illiterate adults who work in the rice fields because they do not have any other choice. With the help of the local Brothers, this children and adolescence now have a safe place to study and live, breaking the chains of a future of slavery.
Being born in the wrong place is an issue with different shades.
Living in a rural area, for example, means having less educational facilities, often far from home of inadequate quality. It's the case of the kids in Mirtinga, not even a village, just few huts in a tea plantation of Bangladesh. The closest school is hours away, children spend almost more time walking than sitting in a classroom. That's why FMSI supports the Boy's hostel in Gianosdor, a place where children can study and live in a family-like atmosphere.
What more than a living in conflict or war-torn area can be considered a wrong place to be? With the Blue Marists in Aleppo and the Brothers, Marists and Lasallian along, in Lebanon, we try to alleviate their sufferings.
In many of the countries the Brothers bring the charism of St. Champagnat, child work is epidemic. Many children and adolescents are kept out of school by the needs of the family: having two or more hands working mean having few more quids to live on. Unfortunately, in some cases, "child work" escalates to child trafficking and prostitution, such as in Haiti. In this country, our Brothers found out that some kids, who take the name "restavek", are sent to work for wealthy families for a little money. Once you look closer, you see they are indeed domestic slaves and girls are also often exposed to sexual exploitation by their employers.
These are few limits FMSI encountered in its 11 years life and we believe that governments and civil society alike should take care of this matter, if they want to grant this right to every children.