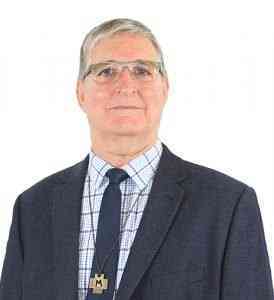 The impact of the COVID – 19 Virus has been felt throughout the world. This pandemic crisis is a shock to our system and can have lasting effects on societies' values. Much of what we read in the media concentrates on the ravages of the disease in Europe and the USA, and it is true the virus has had and will continue to have a devastating impact in these places.
However, this is a global pandemic. It is in those countries with less resources that the impact will be on the poorest and most marginalised people. The measures to slow the spread of the virus are difficult for all of us and are even more difficult for those who live in overcrowded settlements, refugee camps or on the streets. Social distancing and hand washing are not real options for those on the margins. People living in or near poverty often lack disposable resources and cannot easily stockpile food or other basic necessities which compound vulnerability to the virus and contribute to a vicious cycle of disease, destitution and death. Poverty can fuel contagion, but contagion can also create or deepen impoverishment.
In many instances, those agencies which work to support the most marginalised have also had to curtail their efforts. Despite all the current difficulties, FMSI will continue to support education and community development projects for marginalised children in a number of poorer countries. True to our mission statement, FMSI strives to make the world a better place for children and young people, a place free from fear and want. In looking back after the pandemic has passed -and it will pass- history will remember when we as a people fought for the weak and protected the most vulnerable. As we look to the future, our hope lies in our common humanity which binds us together as a global family.
____________
Br. Ken McDonald– President FMSI