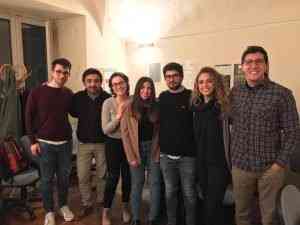 FMSI went to the city of Syracuse, Italy, on February 7 and 8, in order to discuss the situation there regarding the rights of migrants. During the visit, FMSI officers met with Carla Trommino, the City Children's ombudsman, and the Law students from the University of Catania.
Based on their first-hand knowledge of the local context, they are participating in the preparation of the Universal Periodic Review (UPR) of Italy to defend the rights of migrants through this international forum. The students of the Legal Clinic of the Law Department, in particular, are preparing a report and recommendations that will be sent to the Italian Government at the end of March.
The Marist Community was established in Syracuse in October 2016, as part of the Lavalla200> initiative. Last January, the local Marist community inaugurated the Intercultural Centre for Assistance and Orientation (CIAO) that provides an outreach to the young migrants and refugees who arrive in Sicily.