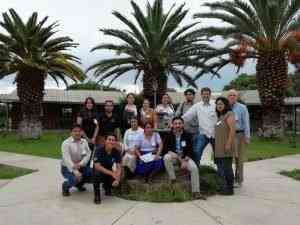 From February 24 until March 01 workshops were arranged in the cities of Santa Cruz de la Sierra and Cochabamba to discuss the Universal Periodic Exam, EPU. Also, advanced work was carried out on the written report which will be presented on March 28.
Taking part in the workshops were 40 professionals from 15 different organizations involving two networks: Religious in United Nations, RUN (Cochabamba), and the Network of Protection for children and women (Department of Sta. Cruz de la Sierra).
"Work dealing with violence toward women and children with concentration on adolescents" are some of the main themes which will be included in the report to the United Nations which is being prepared by the Marist Sector of Bolivia together with other organizations from the civil sector.
To collaborate in this process, FMSI, the International Catholic Centre of Geneva, CCIG, and Edmund Rice International have received financing from the Canton of Geneva and from Adveniat. This has helped to support the preparation of the report and, later on, in the lobbying  process to present their recommendations which are to be announced.