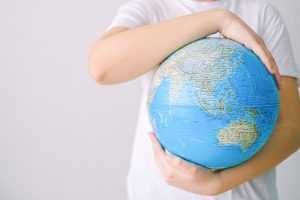 Yesterday, February 8th, 2022, the Italian Chamber of Deputies definitively approved the bill that amended Articles 9 and 41 of the Constitution, inserting, with full rights, the protection of the environment, biodiversity, and ecosystems among the Fundamental Principles of the Constitution of the Italian Republic. The Senate had approved the text with a two-thirds majority in its session of November 3rd, 2021.
The amendment introduces a new paragraph to Article 9, recognizing the principle of environmental protection within the Fundamental Principles set out in the Constitution. Thus, the Republic is also assigned the protection of the environment, biodiversity, ecosystems, and animals.
The bill also amends Article 41 of the Constitution and stipulates that the exercise of economic initiative may not be carried out in conflict with matters of health and the environment and reserves to the law the possibility of directing and coordinating economic activity not only for social purposes but also environmental ones.
Article 3 of the bill establishes that the State law – which under the new Article 9 of the Constitution – regulates the forms and methods of animal protection, applies to the Regions with a special statute and to the Autonomous Provinces within the limits of the legislative powers granted to them by their respective Statutes.
The amendment of the Constitutional law is part of the Sustainable Development Goals of the United Nations 2030 Agenda and, specifically, articles 11 ("sustainable cities and communities") and 12 ("responsible consumption and production").
The objective of guaranteeing better living conditions for future generations, which FMSI has always pursued, is fully reflected in the approval just obtained from the relevant civic bodies. FMSI firmly recognizes the right of future generations to enjoy the Earth, which is the fulcrum of humanity's history, culture, and the social ties of each individual, and believes that each generation, in sharing in part the inheritance of the Earth, has the duty to administer it for future generations and to prevent irreversible damage to freedom and human dignity. Aware of the impact that the use of resources has on the life of communities, FMSI has at heart the protection and fair distribution of environmental resources and is convinced that the Earth is a common good to be protected.  It is therefore committed to avoiding any negative effect on the environment and the community in which it operates with a view to sustainable development.
Yesterday was an important page in the history of the Italian Republic. The hope is that the commitment that this change entails can soon become a tangible reality.