Fundraising Campaign Solidarity Oil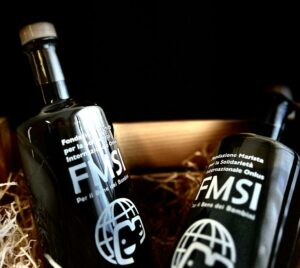 The FMSI Solidarity Campaign 2022 is drawing to a close.  The campaign supports the projects that FMSI implements in the world wherever the Marist Mission with its works and activities is present. The FMSI Campaign offered a nice and elegant 0.5 litre bottle of precious extra virgin olive oil for purchase.  The olive oil is a genuine product of the highest quality that encompasses the flavours of selected uncontaminated Apulian lands. This is the perfect gift idea for a friend, family member or colleague as a solidarity gift. The Campaign results have gone far beyond the most optimistic FMSI expectations, and will be a concrete help for the less fortunate.
Sincere thanks to all our supporters.
The Marist Foundation for International Solidarity wishes you all a Merry Christmas.